Sandals are usually more casual, however sandal that has a high heel, platform, straps, or a shiny material finish would probably be acceptable in a more formal atmosphere. Peep-toe shoes or sandals may or may not be appropriate for business-casual. If your environment is more lax, nice sandals may be ok in the warmer months but no thongs or flip flops.

And size 4 shoes are very hard to find in the USA. Astar Shoes is online store offering small sizes shoes for petite feet ladies, including size 4 heeled dress sandals, size 4 high heels, size 4 platform sandals, and size 4 boots.

1.Size 4 platform sandals
Modern and elegant, this suede platform chunky high heeled size 4 sandals adds extra height for petite lady. And reviewers on Astar shoes reported that they are shockingly comfortable. Insoles with foam padding keep your feet happy. And the ankle strap has an adjustable buckle closure, so you'll be able to achieve the perfect fit.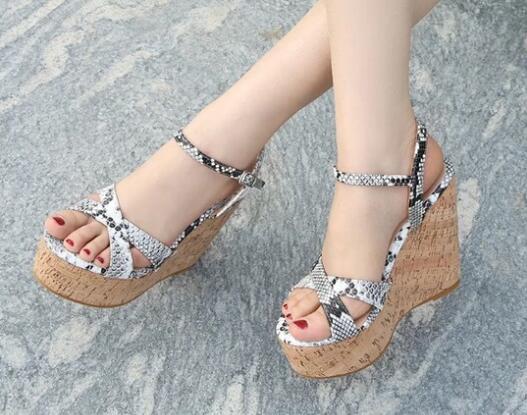 2.Size 4 heeled dress sandals
This fashion size 4 sandals come with different heel height options, from high to low. And metallic leather material adds a pop of neutral metallic to your summer wardrobe.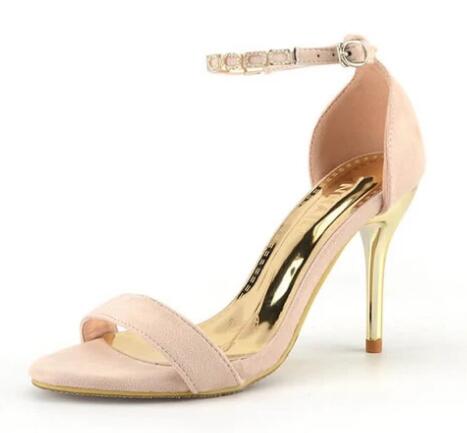 3.Size 4 Mid-Heel Sandals
Size 4 Mid-Heel Sandals for women in the USA. Even though you might be a small size person you don't always want super high heels in your petite shoes. The heel on this sandals is truly the perfect height. The heel measures ?cm is just tall enough to give you a boost, yet short enough to walk comfortably in.