From black ankle boots size 4 for women, to ladies size 4 classic chelsea boots, your must-have women's ankle boots size 4 are right here, we got them all.
You can probably guess that ankle boots stop at your ankle. That said they might stop just below, in the middle of, or at the top of the ankle. Ankle boots can also be flat or with a low, medium or high heel. Most ankle boots can be dressed up or down as needed, and look as good with a skirt or dress as they do with skinny jeans.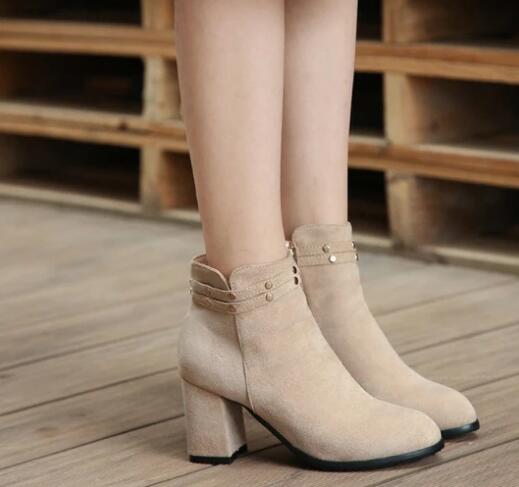 Shop small size ankle boots →
Browse the huge range of ladies ankle boots size 4 online. Get them in a line of seasonal colours and materials.