Petite Martin Boots For Women 
Add a little edge to a more feminine look by topping off your petite outfit with a pair of martin boots. Adding a bit of height, you will love the platform boots with this strong thick sole, perfectly combining block heel and tough leather.
We recommend beginning with one of the brand's most famous silhouettes petite size US 2, US 3 and US 4 martin boots for women with small feet.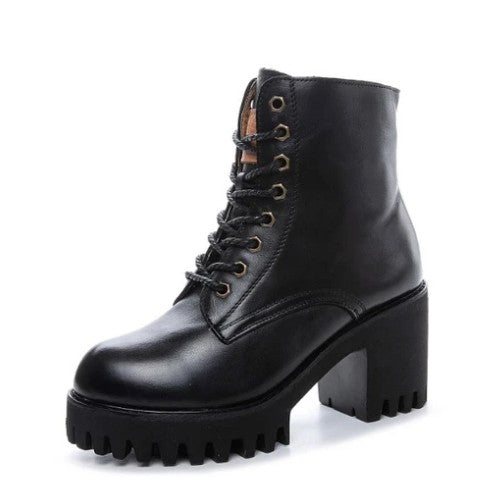 Shop the petite martin boots for women →
Petite Boot Fitting Tips | Tips For Petite Martin Boots
Remove the inner sole if you're finding that you're feeling pressure on the top of your foot when walking, or if they feel too tight.
If they feel slightly loose, add in a insole to add cushioning and ensure your foot is secure and not slipping about.
For the first couple of wears, put on multiple layers of socks or an extra thick pair. This will not only protect your foot against blisters but will encourage the leather to soften and shape to your foot.